We've been working hard to expand our online platform of classes for all and we are very excited to announce that we have been extremely fortunate to receive National Lottery funding from Sport England to take our platform National, in partnership with EMD UK. This funding is from the Tackling Inequalities Fund which exists to help reduce the negative impact of the coronavirus and the widening of the inequalities in sport and physical activity
Synergy SEN Yoga™ for Teens with Autism
Synergy SEN Yoga™ for teens with Autism is a seated and standing yoga and well-being class. Benefits include improved posture, fitness, physical & motor skills, spatial awareness, balance, co-ordination and flexibility. Synergy Yoga has great potential for autism therapy as it directly addresses the symptoms of Autism in children and teens. It helps to increase body awareness, improve motor skills, helps with transition and to develop self-esteem and communication skills.
Synergy SEN Yoga™ for Autism is designed to enhance the lives of those with ASC (Autism Spectrum Condition) symptoms. Yoga can improve focus and attention, sensory information processing, communication, self-regulation and motor control. These skills generally expand to other areas in life, ultimately helping those with ASD lead more balanced, healthy, socially integrated and independent lives.
These lessons include some exercises for upper body only and some exercises for upper and lower body to offer diversity and levels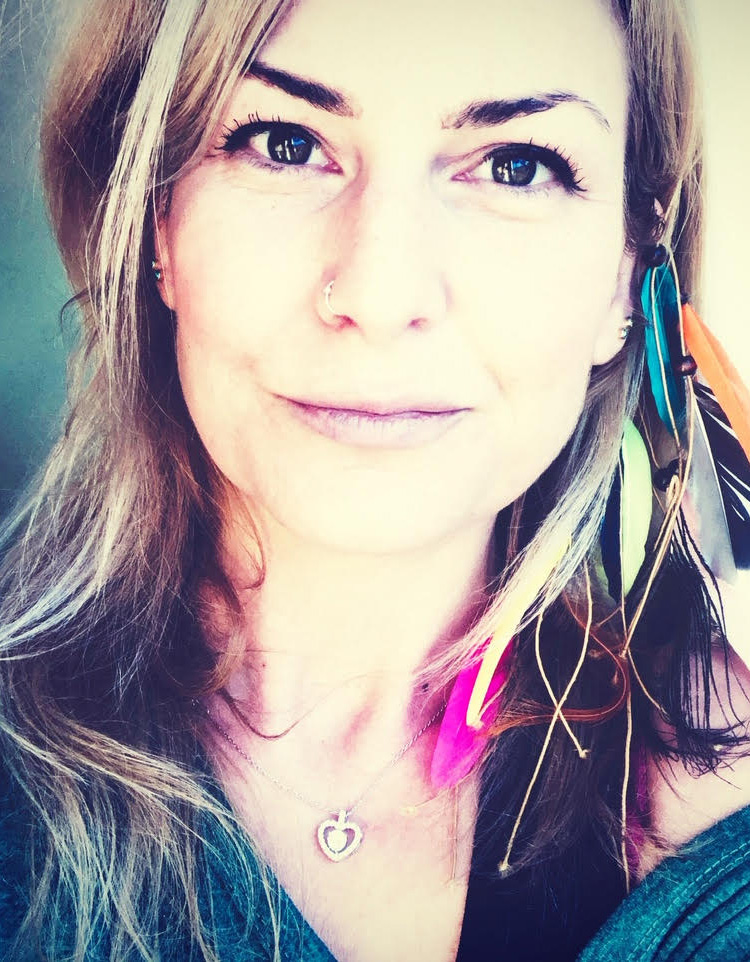 Rebekah
Rebekah is a qualified Hatha Yoga teacher, a level 3 childcare worker, certified in Core Anatomy Vinyassa and has trained with Dashama in Pranashama Yoga. As a qualified Life Coach & Counsellor, Becky is deeply interested in Spirituality and combines her areas of expertise to offer health and wellness in mind, body and soul. Rebekah works with Synergy on our online programmes, in schools and for weekly classes in Freedom Leisure venues. Her classes deliver to children, teens, adults and the SEN community. 
Becky is on a mission to help participants tap into their highest potential: "overcoming self-sabotage, awakening to our truest desires and healing from any past trauma or wounds, which would disable us from our highest potential".
As a teacher Rebekah enjoys making yoga accessible to all – and often brings in help from her soft toy collection – Prana Parrot, Meditating Max and Yoga Ted.
For adults and teens, each class offers an opportunity to embrace a deeper knowledge of yourself and you will be encouraged to believe in yourself! Rebekah's classes are fun, engaging and encouraging - she has a large following on Synergy. You can get to know Rebekah via our inclusive online yoga and ParaStars Yoga® programmes and she also teaches for Synergy for their British Blind Sport partnership.
Sarah
Sarah's notable biography spans the full breadth of the entertainment industry. With an upbringing within her grandmother's stage school, "entertainment" is in her bones, so jobs in dancing and acting naturally kick started her career at a young age.  
Sarah also continued to build on her modelling portfolio with TV and film work and travelled extensively, for twenty-one years, as a principle dancer/Coconut, with the 80's International band 'Kid Creole and the Coconuts'. 
Sarah spends her time now teaching dance, yoga and fitness related classes to all ages and abilities, for both mainstream and within the disability community. "Giving back" what she learned from the world of professional dance performing and helping all to learn and live with yoga, due to the many benefits it gives to every one of us.
Sarah says: "she is so happy to be part of this amazing National online platform supporting all people to be their best selves with our minds, bodies and souls in harmony together".
You can get to know Sarah via our inclusive ParaStars Yoga® online and she also teaches for Synergy in local schools.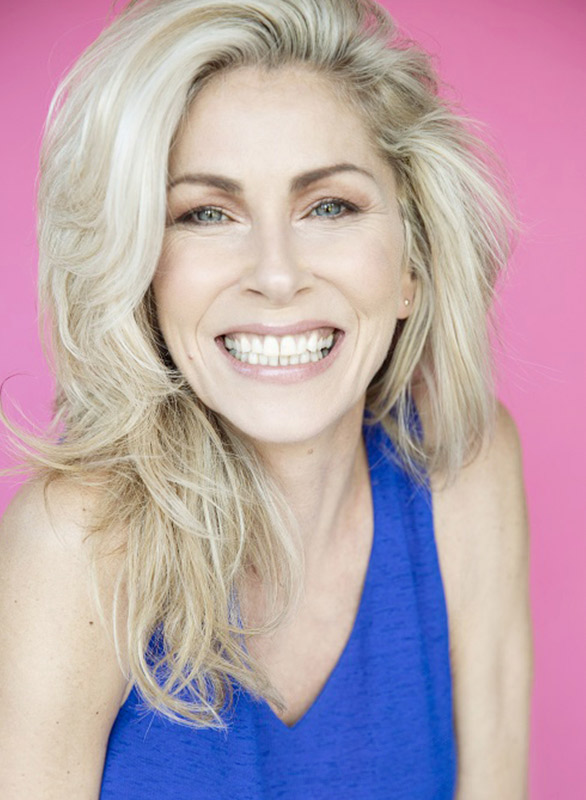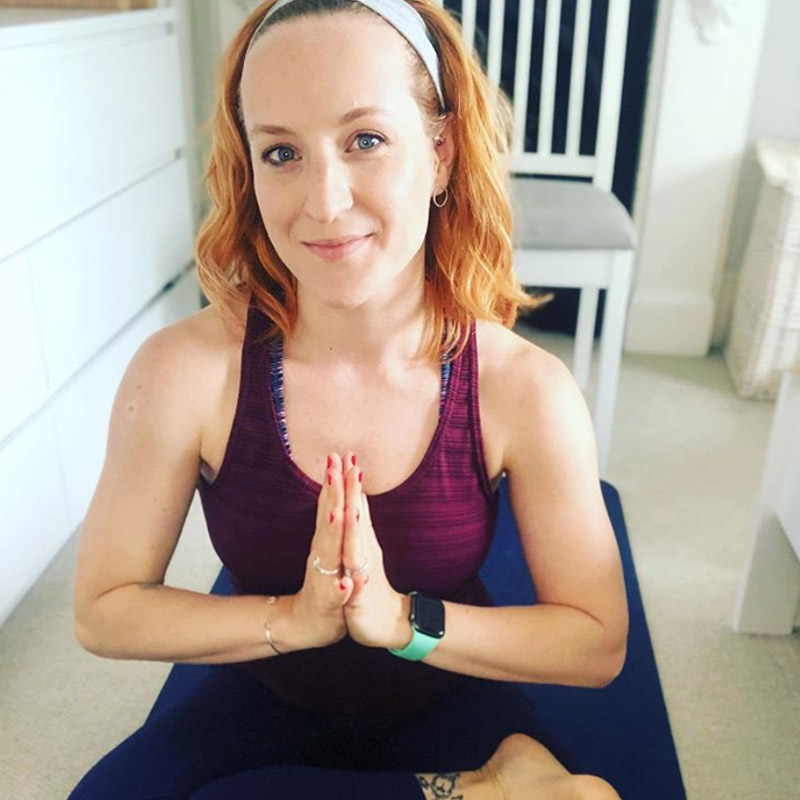 Cristina
Cristina always knew that movement was good for her physically and mentally, but when she first started practicing yoga she didn't realise how much it would transform her life!
Experiencing burnout on her return to work after maternity leave, Cristina decided to embrace change and become a full time yoga teacher. Her mission is to help people find their own individual expression on the mat, connect with themselves and others, and guide them through a journey of self-discovery and empowerment.
Cristina teaches Power Yoga, Restorative Yoga, Chair Yoga for Seniors, Kids' Yoga and Meditation. Her classes aim to find the right balance of dynamic and restorative poses, with a focus on mental and physical strength and relaxation
Natalie
Natalie is an experienced teacher and "industry pro" who has been working in the fitness industry since 2002 and has been specialising in yoga and functional movement since 2007. Her passion lies in "helping others to achieve better and safer movement within their own bodies", which is why Natalie was keen to work with ParaStars Yoga®; "to reach out to those who are unable to attend her classes in person so that they too can benefit from her enthusiasm of free movement".
Natalie has a friendly and relaxed style to put you at ease, as you enrol for her yoga and mobility classes with Synergy.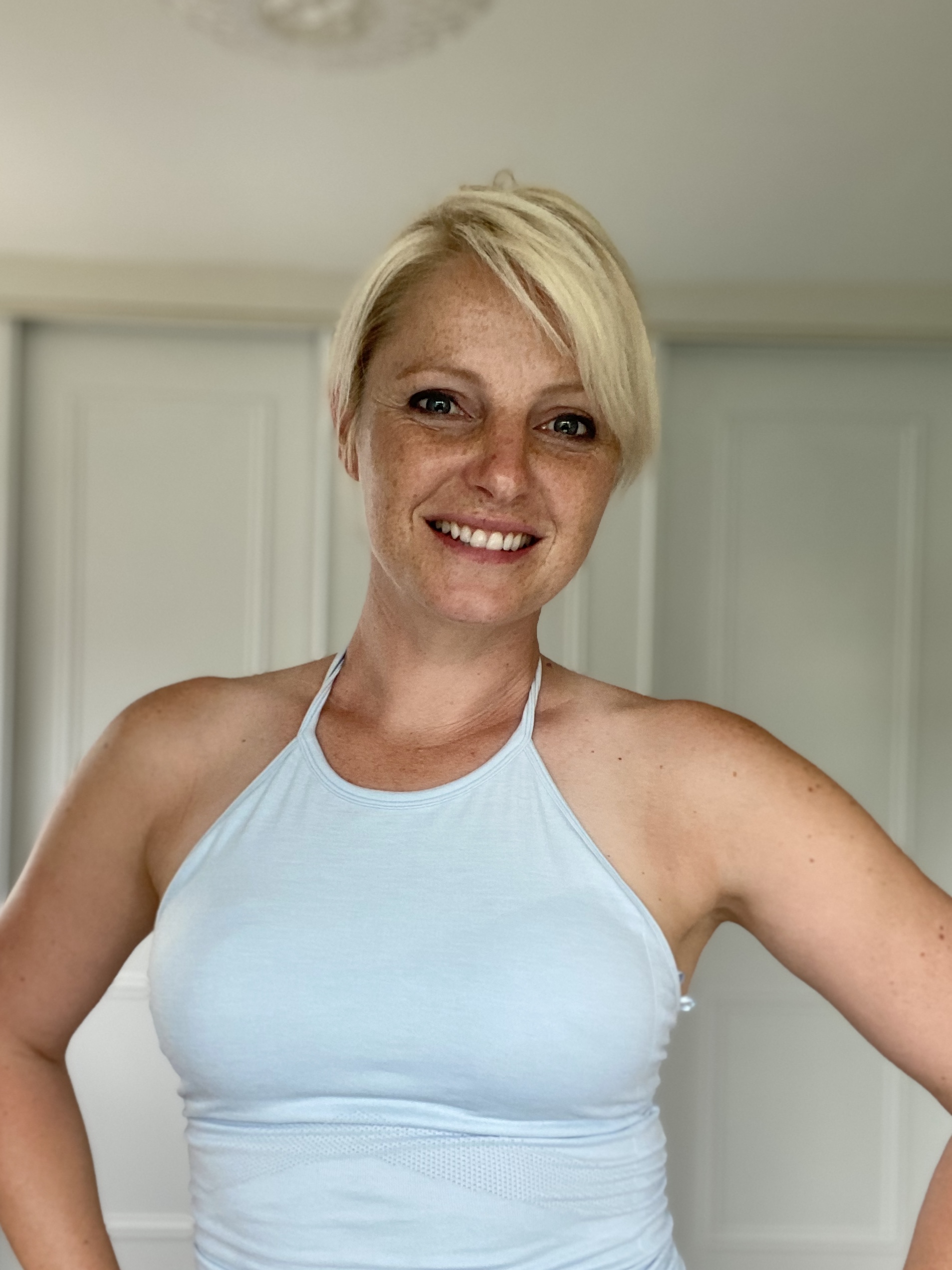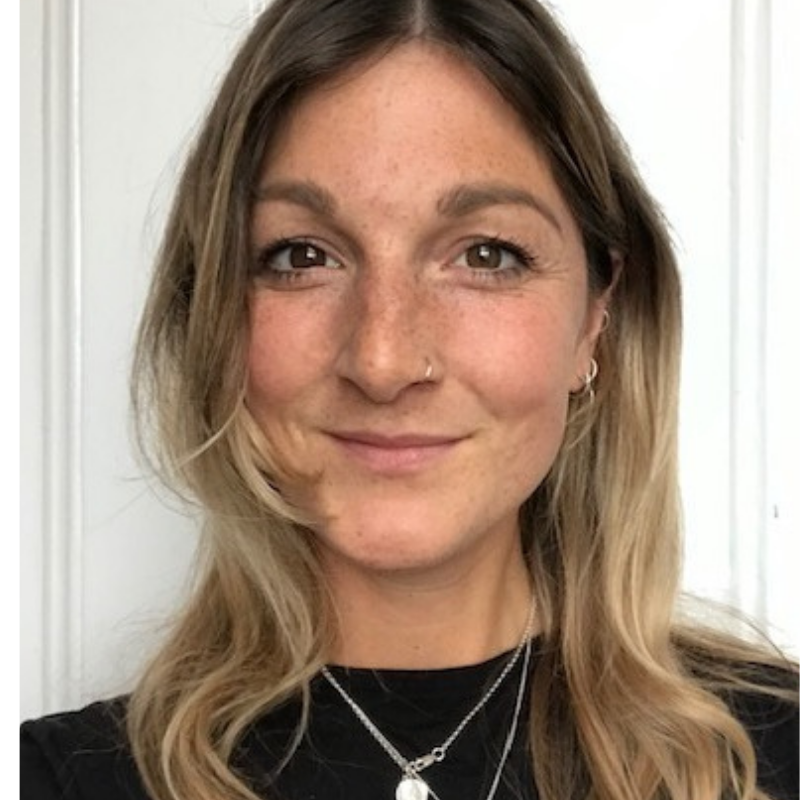 Jessie
Jessie is an experienced Yoga and Movement practitioner and has been teaching for many years, specialising in Inclusive yoga, Kid's Yoga & Dance, Contemporary and 1920's Vintage Jazz. 
Jessie is super passionate about bringing people together through her love for movement, and every day she feels so lucky to have a job that she loves, and "feels so blessed to work and teach with the most amazing people."
As a teacher she is fun, open, motivating and imaginative, whilst all with a friendly smile and compassion. Jessie is always aiming to create an environment where everyone feels happy, safe and uplifted.
Jessie loves exercise, being outdoors, exploring, festivals, people and anything sparkly.
You can get to know Jessie via our inclusive online dance and yoga programmes and she also teaches for Synergy for British Blind Sport and our Sussex branch.