We've been working hard to expand our online platform of classes for all and we are very excited to announce that we have been extremely fortunate to receive National Lottery funding from Sport England to take our platform National, in partnership with EMD UK. This funding is from the Tackling Inequalities Fund which exists to help reduce the negative impact of the coronavirus and the widening of the inequalities in sport and physical activity
ParaStars Dance ™ for Adults
ParaStars Dance™ for adults is a seated dance & movement class for adults with a disability or long-term health condition. Upbeat music and fun dance moves will boost resilience and fitness.
Participants will improve flexibility, muscle strength & well-being whilst seated at home or in a residential setting. Benefits include stress reduction, aiding flexibility, toning and fitness & helping to boost the immune system.**Classes include some exercises for upper body only and some exercises for upper and lower body to offer diversity and levels**.
Chrissie
Chrissie has undertaken rigorous training at the RAD gaining a grade of Outstanding in her PGCE: Dance Teaching qualification. She has over five years of teaching experience and has worked with people with ranging abilities, aged from three to sixty-three. Chrissie believes: "dance is innate and that everyone can dance!" It has been her passion since the age of five and she loves creating an inclusive environment to pass that passion on to others. 
Chrissie has been with us since the early days at Synergy and was keen to come on board to teach inclusive dance – she's a natural and will bring smiles, inspiration and an irresistible desire to join in, whatever your age or ability! Chrissie is much adored by many of the children she has taught along the way and has also taken part in inclusive performances with Synergy for community events:
See Chrissie in action here with a young student: "Never Give up on You" at https://vimeo.com/290124811  
You can also get to know Chrissie via our inclusive dance and ParaStars Dance® programmes and she also teaches live holiday workshops for Synergy.
Ren
Ren comes from a Performing Arts background. After completing her professional training in Performing Arts at The Italia Conti Academy, she performed extensively in TV, video, stage, Theatre In Education (TIE) performances and now is actively teaching dance and singing classes with all ages.
She is Makaton and inclusive dance qualified and has also attended training for delivering to the visual impairment community – qualifying with UK Coaching for people with Visual Impairment to ensure she could reach more students and help them with their own dance journey.
Ren is our longest standing teacher at Synergy and was the first on the team to train as an Inclusive Dance Instructor: "I enjoyed the course but it wasn't until I had the opportunity to teach dance to children and adults that I understood the impact that inclusivity has for those with needs".
Ren believes her online classes "will reach those – especially at this time – who need some fun, a challenge, some relaxation and perhaps some escapism". 
Ren's classes are for all ages and offer something for everyone, complete with a smile! You can get to know Ren via our inclusive online ParaStars Dance™ programmes and she also teaches for Synergy for their British Blind Sport partnership and live mainstream and SEN classes.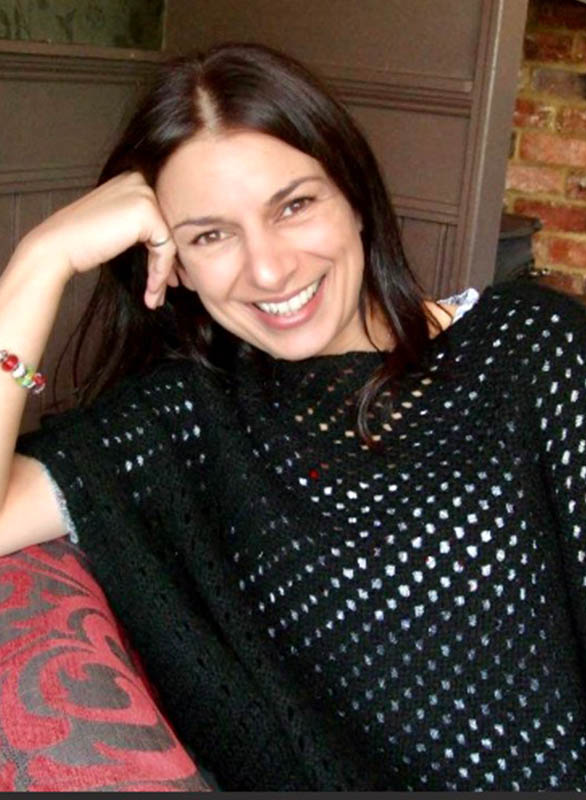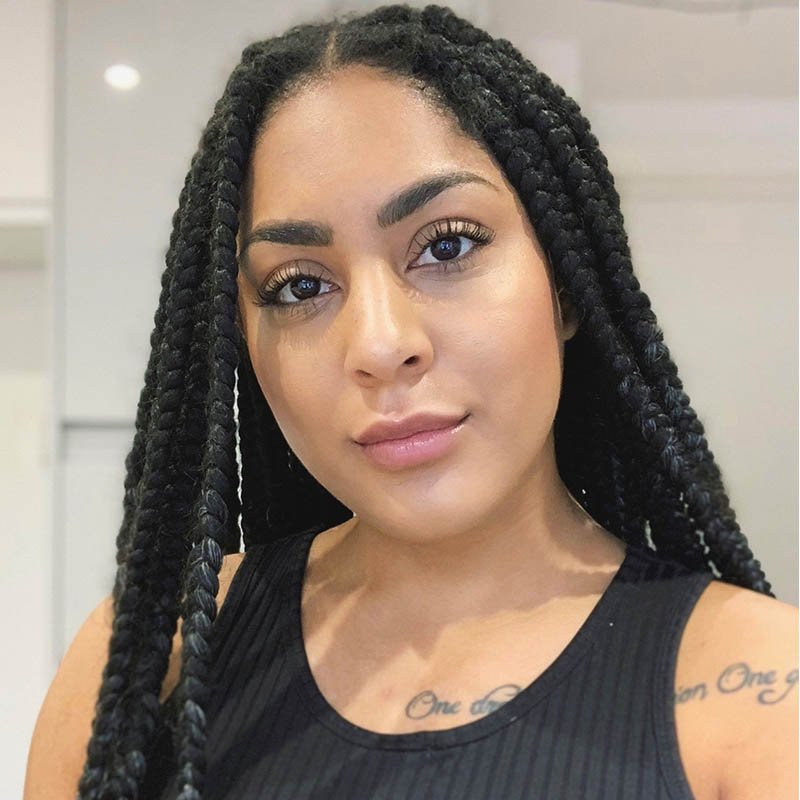 Jasmine
Jasmine has trained for years in various styles of dance and fitness. She then went on to complete her Exercise to Music Qualification to pursue her passion in teaching all ages and abilities.
She has gained much experience within chair-based exercise therapy and chair-based dance to allow vulnerable adults and children with disabilities to benefit from the freedom, release and enjoyment dancing can give a person. She finds this most rewarding: "to be able to share this side of her with others".
Jasmine also teaches live teen classes for Synergy in leisure centres.
You can get to know Jasmine via our inclusive online ParaStars Dance® programmes.